Google.org Impact Challenge
Your community. Your ideas to make it better. The Google.org Impact Challenge asks local nonprofit innovators how they would make their community—and beyond—an even better place. The public and a panel of local judges vote for the ideas with the most potential, and Google.org pairs each winner with a strategic package of support including funding and Google volunteers.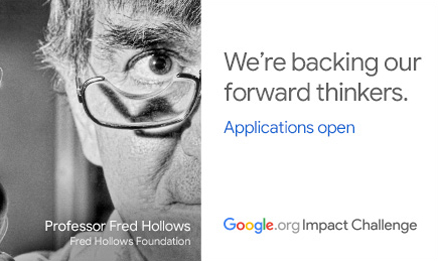 Australia
Every year, local nonprofits and social enterprises change the lives of people across Australia and beyond through technology. The Google.org Impact Challenge is designed to help them on their way. We're searching for the next generation of Australians whose innovative ideas for change are making an impact locally and globally. This year, the Challenge will award $5.5M to Australian nonprofit innovators and social entrepreneurs using technology to tackle our biggest social challenges.
View impact challenge

Australia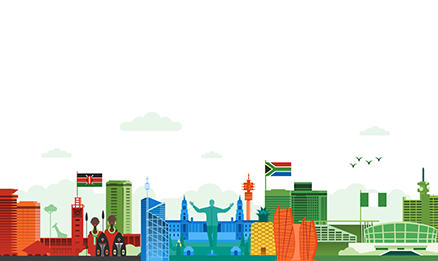 Africa
For the first time, the Google Impact Challenge comes to the African continent–empowering Kenyans, Nigerians and South Africans to drive community impact. The Challenge opens Google's arms to local nonprofits and social enterprises working to move the needle on challenging social issues, and asks for their bold ideas to grow economic opportunity in their countries and beyond. 36 finalists across the three countries receive a total of $6M in grant funding as well as Google training and support to implement their ideas.
View impact challenge

Kenya
View impact challenge

Nigeria
View impact challenge South

Africa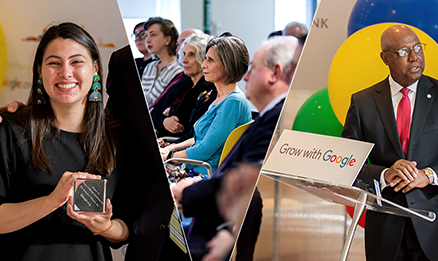 USA
The US Google.org Impact Challenges rally communities across the US around bold ideas to make our neighborhoods even better. Local nonprofits submit innovative proposals to create economic opportunity and four winners receive $50,000 in grants and training from Google to jumpstart their ideas. The public then has a chance to vote for their favorite idea from the four winners. The winner with the most public votes will receive an additional $50,000.
View impact challenge

Cleveland
View impact challenge

Columbia
Bay Area
Hack the Hood
The big idea: Give students real-world technology training by connecting them to local small businesses that need websites. We gave them a $500,000 grant, and more than 200 Google volunteers pitched in to help bring their dream to scale. In 2016, Hack the Hood and its 9 regional partner organizations held 12 summer bootcamps throughout the broader Bay Area.
View Hack the

Hood
France
Libraries Without Borders
The big idea: Deploy portable libraries around the world to give refugees access to quality educational resources. We gave Libraries Without Borders a €500,000 grant and a group of Google volunteers spent a year consulting with them on the best strategy to industrialize the production of the Ideas Box, reducing costs to increase scale.
View Libraries Without

Borders
Australia
Infoxchange
The big idea: Develop a mobile directory of critical support services for the 1 in 200 Australians who are homeless each night, nearly 80% of whom have access to a smartphone. We gave Infoxchange a $500,000 grant and paired them with a Google volunteer mentor to extend their reach. They now list more than 350,000 organizations nationwide.
View

InfoXchange