Projects
Google.org develops technologies to help address global challenges and supports innovative partners through grants, investments and in-kind resources.
Ongoing Projects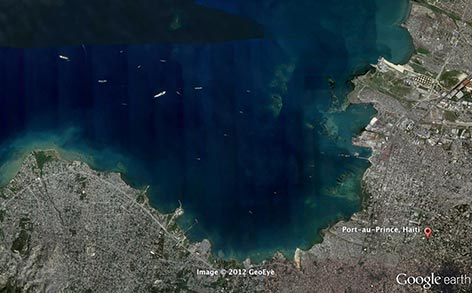 Google Crisis Response provides critical information and develops tools to support disaster relief. Some examples are:
Google Public Alerts disseminates relevant emergency alerts to users when and where they're searching for them

Google Person Finder allows people to locate loved ones who have been impacted by a crisis

Google Crisis Map was created to show damage and resources following emergency events.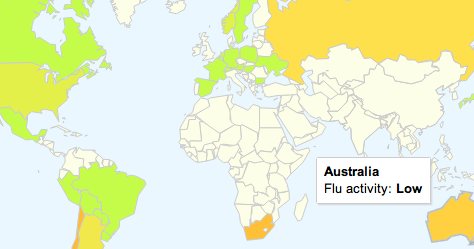 Flu Trends uses aggregated Google search data to estimate disease activity in near real-time for a number of countries and regions around the world. Some of these estimates have been validated through comparison with official historic influenza data from the relevant country or region.
Google Dengue Trends compares the estimates based on search data against a historic baseline level of dengue activity for that area. Depending on whether the current estimate is higher or lower than the baseline, Google Dengue Trends reports the general activity level as Minimal, Low, Moderate, High, or Intense. Each category has a corresponding color that is displayed under the graph.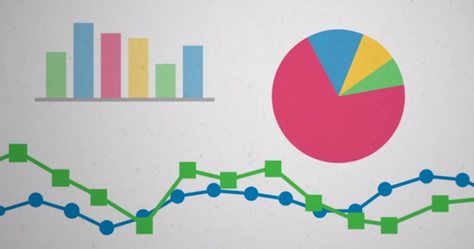 Google for Nonprofits is a program that offers approved nonprofit organizations access to exclusive Google products and resources to expand their impact. It includes free or discounted versions of Google Apps, money toward AdWords advertising, premium features of YouTube, and pro editions of Google Earth, Maps, and SketchUp.
Past Projects
Solutions to help the world live and work more sustainably
RE<C
We developed the Renewable Energy Cheaper than Coal (RE<C) initiative to drive down the cost of renewable energy. We've published our results to help others in the field continue to advance the state of concentrating solar technologies.
Google Earth Engine
Google Earth Engine, now part of Google Geo, makes decades of satellite imagery archives, data and tools available to scientists and governments around the world so they can monitor and measure changes in the Earth's environment.
RechargeIT
RechargeIT was launched to demonstrate plug-in electric vehicle (EV) technology and accelerate its adoption. With several new EVs now available in the marketplace, we have transitioned our employee car sharing fleet to include 30 of the newest plug-in vehicles, with over 200 EV chargers currently in place.
PowerMeter
We developed Google PowerMeter as a free energy monitoring tool to raise awareness about the importance of giving people access to their energy information.
Investments and grants
Google.org has invested $45 million in a range of renewable energy research and emerging technologies including solar, wind, and geothermal to help determine which ones can scale to meet the world's energy needs. Several of our early investments have proven so successful that renewable energy investing is now managed within our corporate investment portfolio, which continues to seek out technologies with breakthrough potential.
Informing health policies and providing early warning systems for disease outbreaks
Health Speaks
Health Speaks, a pilot project to make quality health information available in local languages, used crowd-sourcing to translate English Wikipedia health articles into Arabic, Hindi and Swahili.
Special search results for critical health queries
When Google users search for acute health-related keywords, they're presented with vital information—such as poison control numbers or suicide prevention hotlines—at the top of search results.
Flu Vaccine Finder
Flu Vaccine Finder was developed to provide users tips from the U.S. Health and Human Services. Users who search for "flu" could find suggestions on how to stay healthy and a flu shot locator that uses Google Maps to show nearby locations offering a seasonal and/or H1N1 flu vaccine.
Investments and grants
Dr. Wolfe and the Global Viral Forecasting Initiative Google.org funded the work of Dr. Nathan Wolfe and his team at the Global Viral Forecasting Initiative (GVFI), to develop a system to prevent pandemics, and to collect and report the origins and characteristics of the Ebola virus in the Congo Basin.
MassTag diagnostics in Bangladesh and Sierra Leone
Our $2.5 million in funding to Columbia University's Mailman School of Public health helped establish two vanguard labs in Bangladesh and Sierra Leone focused on discovering and monitoring new pathogens using MassTag PCR, a type of diagnostic tool.
A regional disease surveillance network in Southern Africa
We've provided $2 million to establish the Southern African Center for Infectious Disease Surveillance (SACIDS), a regional network that detects diseases and coordinates response efforts.
Helping developing countries use information to shape policies, improve education and protect the environment
MapMaker for Development
Google MapMaker allows anyone to customize and update Google Maps and Google Earth. It can be useful for organizations in developing countries to map water sources, new schools, health care providers, banking services, or new businesses. Our MapMaker for Development initiative created MapMakerpedia, a community-generated learning portal that helps organizations maximize their use of MapMaker.
Open Data Kit and the Surui Tribe
Open Data Kit (ODK), which began as a Google.org sponsored project, helps organizations collect and manage data via mobile devices. Our Google Earth and Earth Engine teams collaborated with ODK and the Surui tribe in the Amazon to upload critical data on the health of the Amazon forest via Android mobile devices in order to document its carbon value and combat deforestation.
Investments and grants
Google.org has supported a variety of development efforts that span from education to entrepreneurship and small business development. Highlights include funding UN-HABITAT, a citizen-driven water monitoring program that leverages mobile phones to identify working and broken water access points in Tanzania and Kenya; funding the largest education survey in India's history with more than 700,000 children participating to obtain baseline learning levels; enabling the African Health and Population Research Center to investigate access to and quality of education in East Africa in order to inform government policy; supporting 34,000 members of the Friends of Education advocacy organization in Tanzania; helping to fund the World Bank Development Marketplace, which identifies and funds promising early stage entrepreneurs from around the world; and co-funding Song, which gives strategic insight and operating capital to social entrepreneurs working to drive economic growth within underserved populations in India.